Shell and the World Rally Championship
Shell has returned to the FIA World Rally Championship (WRC) in an exciting new partnership with Hyundai Motorsport.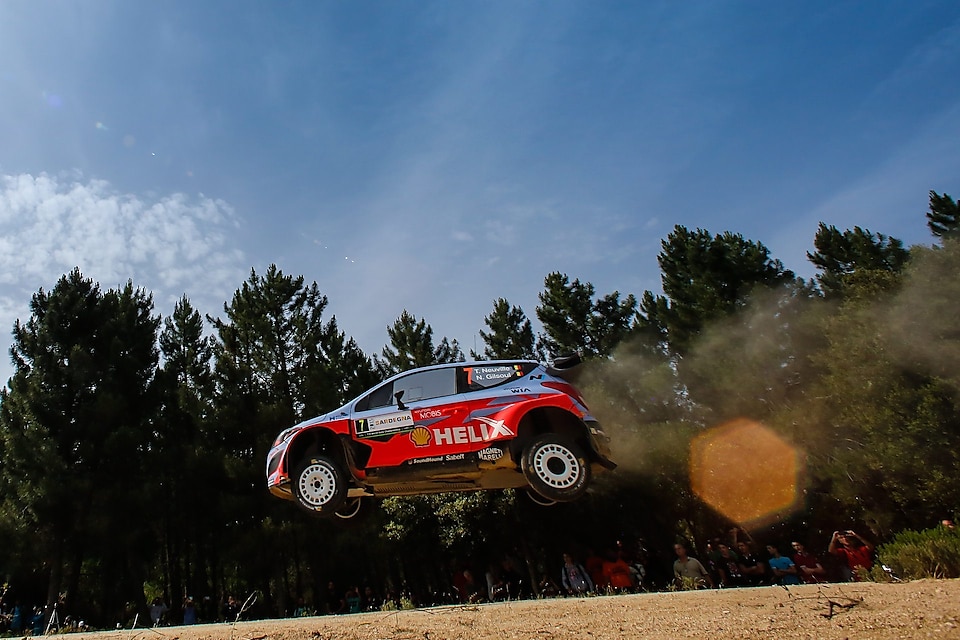 The Hyundai Shell World Rally Team is a brand new force in the world's most prestigious rally series, developing a brand new car in the shape of the Hyundai i20 WRC with a dazzling line-up of driving talent.
Shell and Hyundai have been global partners since 2005, with a Global Aftermarket Agreement in place across 67 markets worldwide. As a reflection of the strength and depth of the partnership, Shell's technical partnership aims to co-engineer a winning edge to Hyundai Motorsport as it competes at the highest level of global rallying.
Extremes of temperature, altitude and road surface combine to give Shell and Hyundai the most breathtaking extreme testing environment
From the classic Rallye Monte-Carlo in January to the gruelling Wales Rally GB in November, the WRC takes in an incredible array of challenges. Temperatures range from -40° in Sweden to +30° in Mexico, with drivers going flat-out against the clock on timed special stages driving on surfaces that include gravel, ice and snow as well as paved roads.
Armed with Shell Helix Racing lubricants and Shell Spirax transmission products, the Hyundai Shell World Rally Team provides the ultimate extreme testing environment. Working together to devepol Shell Helix Ultra with PurePlus technology ensures that customers around the world have access the best possible products proven in extraordinary conditions.
Flying high – the Hyundai Shell World Rally Team is competing for honours in the world's most prestigious rally series
Every second counts – racing against the clock in all conditions is the name of the game in the WRC
More in Motorists
Shell has returned to the FIA World Endurance Championship as Official Fuel Partner to the Automobile Club de l'Ouest.
What we learn from our testing environment with the Ducati Corse team on the racetrack is used to provide bikers with high performing oils.